What is Oolong Tea?
Oolong tea, also known as Wulong, is a unique type of tea native to China and Taiwan. Product of skillful craftsmanship from dedicated farmers to create a tea that is loved not only in its native countries, but also in other parts of the world.
Preparing milk oolong tea can be a piece of art. For some tea enthusiasts, adding milk to loose leaf teas is simply not done! Some purists feel that it disrupts the tea's natural flavor and the unique taste is ruined. Of course, some people think tea is just not...
What is Pu-erh Tea?
Pu-erh tea is another of China's exceptional treasures which has only recently been discovered by the Western world. Also known as aged or vintage tea, pu-erh has many unique qualities.
The main reason Pu-erh is special and different from other types of tea is that it has been fully oxidized. Once you learn how to brew Pu-erh tea properly, it can easily become your favorite drink on a daily basis. Over time, the tea is fermented and ripened, giving...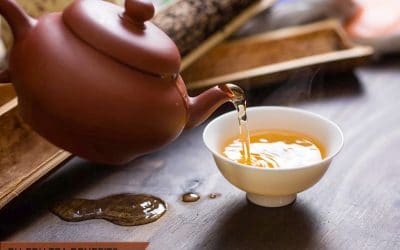 With its smooth, mild flavor and an aroma reminiscent of autumn leaves, Pu-erh is one of the most enjoyable teas. Its high caffeine content makes it both an excellent morning beverage, as well as a refreshing afternoon pick-me-up. What makes Pu-erh tea really...
What is Black Tea?
Black tea is heavily oxidized tea, which makes it stronger than most of the tea types. It has quite a large list of health benefits, which is one of the reasons why Its popularity grows rapidly among the Western culture.