What is Oolong Tea?
Oolong tea, also known as Wulong, is a unique type of tea native to China and Taiwan. Product of skillful craftsmanship from dedicated farmers to create a tea that is loved not only in its native countries, but also in other parts of the world.
Preparing milk oolong tea can be a piece of art. For some tea enthusiasts, adding milk to loose leaf teas is simply not done! Some purists feel that it disrupts the tea's natural flavor and the unique taste is ruined. Of course, some people think tea is just not...
What is Pu-erh Tea?
Pu-erh tea is another of China's exceptional treasures which has only recently been discovered by the Western world. Also known as aged or vintage tea, pu-erh has many unique qualities.
The main reason Pu-erh is special and different from other types of tea is that it has been fully oxidized. Once you learn how to brew Pu-erh tea properly, it can easily become your favorite drink on a daily basis. Over time, the tea is fermented and ripened, giving...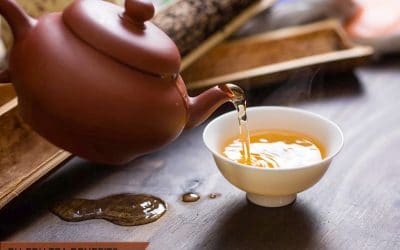 With its smooth, mild flavor and an aroma reminiscent of autumn leaves, Pu-erh is one of the most enjoyable teas. Its high caffeine content makes it both an excellent morning beverage, as well as a refreshing afternoon pick-me-up. What makes Pu-erh tea interesting is...
What is Black Tea?
Black tea is heavily oxidized tea, which makes it stronger than most of the tea types. It has quite a large list of health benefits, which is one of the reasons why Its popularity grows rapidly among the Western culture.
Black tea is one of the most widely drunk beverages all over the world. It grows in many different regions, in several parts of the world, and varying conditions. Not all black tea leaves are the same. Each region produces a tea with different attributes. Black tea...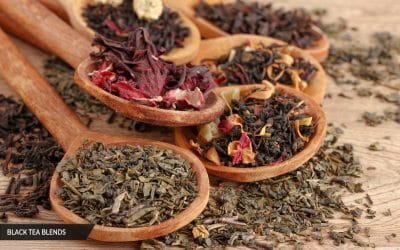 Black tea blends well with other teas and extracts to make a completely different tasting beverage. Black tea offers its drinker many benefits, for both the body and mind. Many prefer it because it stimulates and relaxes the drinker at the same time. Also, black tea...
It might not come as a surprise for you that there is a significant amount of caffeine in black tea. But is this amount enough? Mornings are hard. Sometimes we need a little boost to encourage us to get out of bed. When we are tired and still groggy, something...
Drinking a hot cup of black tea is one of life's most simple pleasures. It can perk you up in the morning and it can help you unwind in the afternoon. And knowing how to brew black tea is essential to exploit its countless health benefits. Weight loss, improved...
People have been drinking black tea for centuries. Since we keep going back to this beverage it must be good. In fact, there are more than a few known health benefits of black tea. It is soothing, perks you up, improves your focus, and can help keep you warm when you...
Black tea originated in China hundreds of years ago. The leaves of the black tea come from a plant called camellia sinensis, which is a shrub or a small tree. There are two varieties of these plants. The camellia sinensis var. sinensis is most commonly found in China...
What is Yerba Mate?
Yerba Mate is a known energy booster, but it's neither tea nor a coffee. It is a plant that is part of the holly genus species found in South America.
For centuries, yerba mate has been considered a gift from the gods. Coffee lovers enjoy it as well since yerba mate caffeine content is significantly higher than other teas. Yerba mate was central to South American life for medicinal and nutritional purposes. That's...
Yerba mate is frequently misunderstood. It gets mistaken for tea all the time, and it is easy to see why. Both beverages offer many health benefits, and they look similar. They are both brewed in hot water. And they are both delicious. The truth is that yerba mate is...
Yerba mate tea is known as an energy booster beverage that has a similar effect as espresso. However, this famous drink is neither a tea nor a coffee. Then, what is it? Yerba Mate is a plant that is part of the holly genus species found in South America. Its leaves...